Details
THROTTLE BODY, BOITIER DE PAPILLON FOR AUDI A4, A5, A6, A.Q5. Q7, VW PHAETON & TOUAREG 4E0145950H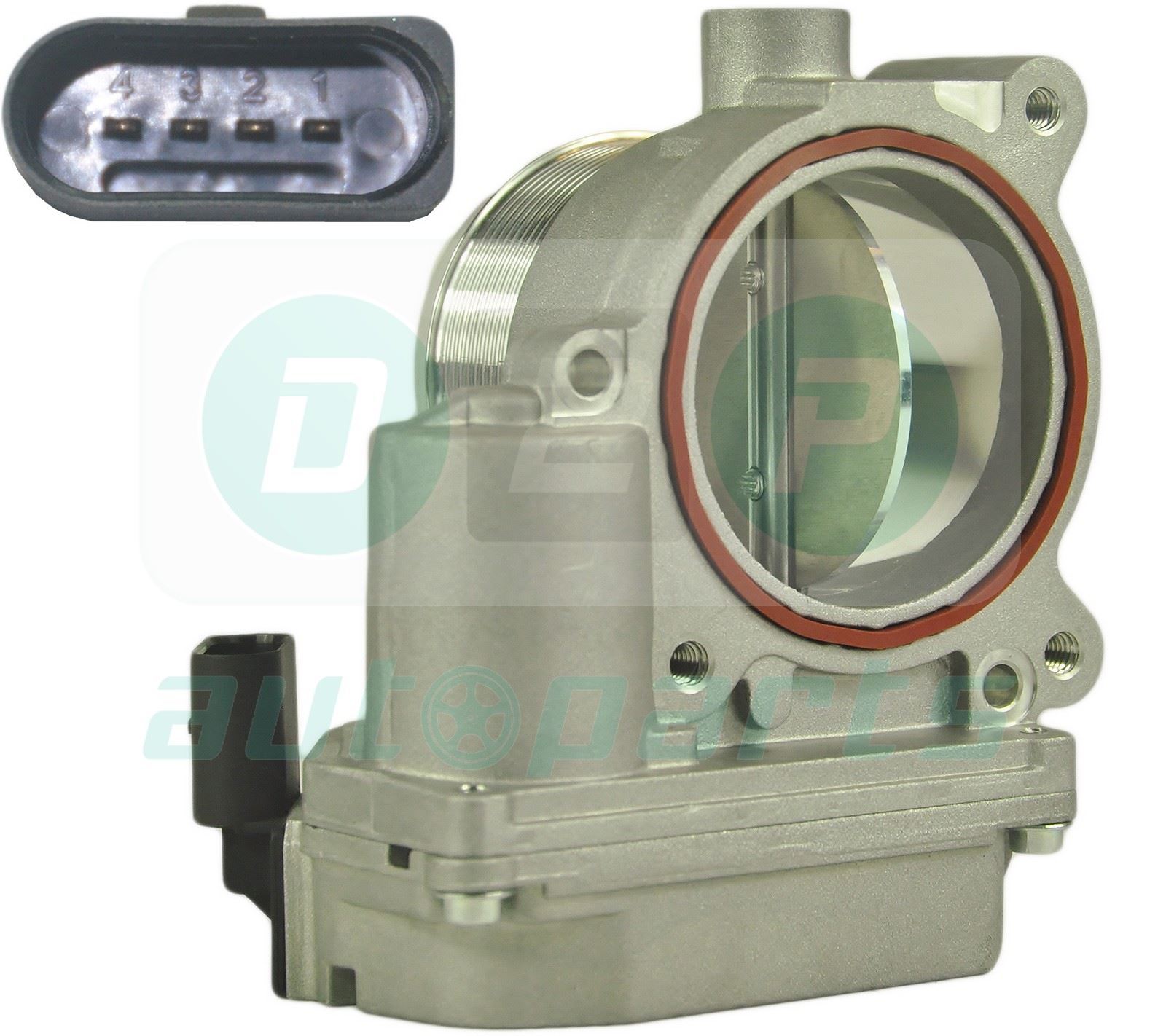 THROTTLE BODY, BOITIER DE PAPILLON FOR AUDI A4, A5, A6, A.Q5. Q7, VW PHAETON & TOUAREG 4E0145950H
Car : AUDI, VW



Length : 182 mm

Width : 165 mm

Height : 125

Number of Poles : 4-Pin-Connector

Connector Shaped : D-Shape



THIS IS A HIGH QUALITY AFTERMARKET PART



FROM OEM MANUFACTURER



OEM Part Numbers :
4E0145950C, 4E0145950D, 4E0145950F, 4E0145950G, 4E0145950H
KM89066, A2C59512933,
4E0145950J
If you are not sure about the part fitment to your vehcile, please supply your VIN number and we will check it for you!


Compatability Chart is for the reference only.
The best way to check compatibility is to check the Part Number on your old unit if possible.
OR
to contact your main dealers for the required part number
EAN : 5056167409625


Our SKU :
TA4E0145950C_313


For the following Cars :
Description
ModelYear
BodyStyle
CC
HP
KW
Audi A4 Allroad B8 3.0 TDI quattro
[2009-2016]
Estate
2967
240
176
Audi A4 B8 2.7 TDI
[2007-2015]
Estate
2698
190
140
Audi A4 B8 2.7 TDI
[2007-2015]
Estate
2698
163
120
Audi A4 B8 2.7 TDI
[2007-2015]
Saloon
2698
190
140
Audi A4 B8 3.0 TDI quattro
[2007-2015]
Estate
2967
240
176
Audi A4 B8 3.0 TDI quattro
[2007-2015]
Saloon
2967
240
176
Audi A4 B8 3.0 TDI quattro
[2007-2015]
Saloon
2967
211
155
Audi A5

2.7 TDI
[2007-2016]
Coupe
2698
163
120
Audi A5

2.7 TDI
[2009-2016]
Hatchback
2698
190
140
Audi A5

2.7 TDI
[2009-2016]
Convertible
2698
190
140
Audi A5

2.7 TDI
[2007-2016]
Coupe
2698
190
140
Audi A5

3.0 TDI quattro
[2007-2016]
Coupe
2967
240
176
Audi A5

3.0 TDI quattro
[2009-2016]
Hatchback
2967
240
176
Audi A5

3.0 TDI quattro
[2009-2016]
Convertible
2967
240
176
Audi A5

3.0 TDI quattro
[2007-2016]
Coupe
2967
211
155
Audi A6 C6 2.7 TDI
[2004-2011]
Saloon
2698
163
120
Audi A6 C6 2.7 TDI
[2004-2011]
Saloon
2698
180
132
Audi A6 C6 2.7 TDI
[2004-2011]
Saloon
2698
190
140
Audi A6 C6 2.7 TDI
[2005-2011]
Estate
2698
190
140
Audi A6 C6 2.7 TDI
[2005-2011]
Estate
2698
180
132
Audi A6 C6 2.7 TDI
[2005-2011]
Estate
2698
163
120
Audi A6 C6 2.7 TDI quattro
[2004-2011]
Saloon
2698
190
140
Audi A6 C6 2.7 TDI quattro
[2004-2011]
Saloon
2698
180
132
Audi A6 C6 2.7 TDI quattro
[2004-2011]
Saloon
2698
163
120
Audi A6 C6 2.7 TDI quattro
[2005-2011]
Estate
2698
180
132
Audi A6 C6 2.7 TDI quattro
[2005-2011]
Estate
2698
163
120
Audi A6 C6 2.7 TDI quattro
[2005-2011]
Estate
2698
190
140
Audi A6 C6 3.0 TDI
[2005-2011]
Estate
2967
232
171
Audi A6 C6 3.0 TDI quattro
[2004-2011]
Saloon
2967
240
176
Audi A6 C6 3.0 TDI quattro
[2004-2011]
Saloon
2967
225
165
Audi A6 C6 3.0 TDI quattro
[2004-2011]
Saloon
2967
211
155
Audi A6 C6 3.0 TDI quattro
[2004-2011]
Saloon
2967
233
171
Audi A6 C6 3.0 TDI quattro
[2005-2011]
Estate
2967
240
176
Audi A6 C6 3.0 TDI quattro
[2005-2011]
Estate
2967
211
155
Audi A6 C6 3.0 TDI quattro
[2005-2011]
Estate
2967
225
165
Audi A6 C6 3.0 TDI quattro
[2005-2011]
Estate
2967
233
171
Audi A8

3.0 TDI quattro
[2002-2010]
Saloon
2967
233
171
Audi Q5

3.0 TDI quattro
[2008-2016]
SUV
2967
211
155
Audi Q5

3.0 TDI quattro
[2008-2016]
SUV
2967
240
176
Audi Q7

3.0 TDI
[2006-2015]
SUV
2967
224
165
Audi Q7

3.0 TDI
[2006-2015]
SUV
2967
240
176
VW Phaeton

3.0 V6 TDI 4motion
[2002-2016]
Saloon
2967
224
165
VW Phaeton

3.0 V6 TDI 4motion
[2002-2016]
Saloon
2967
240
176
VW Phaeton

3.0 V6 TDI 4motion
[2002-2016]
Saloon
2967
245
180
VW Phaeton

3.0 V6 TDI 4motion
[2002-2016]
Saloon
2967
233
171
VW Touareg

3.0 V6 TDI
[2010-2016]
SUV
2967
240
176
VW Touareg

3.0 V6 TDI
[2010-2016]
SUV
2967
225
165
VW Touareg

3.0 V6 TDI
[2010-2016]
SUV
2967
204
150
VW Touareg 3.0 V6 TDI
[2002-2010]
SUV
2967
240
176
VW Touareg 3.0 V6 TDI
[2002-2010]
SUV
2967
225
165
Please check the picture or part No. before placing an order
Additional Information
| | |
| --- | --- |
| SKU | TA4E0145950C_313 |
| Year | No |