Details
THERMOSTAT + HOUSING + GASKET FOR FORD FOCUS, MAVERICK, TOURNEO, TRANSIT CONNECT 1138451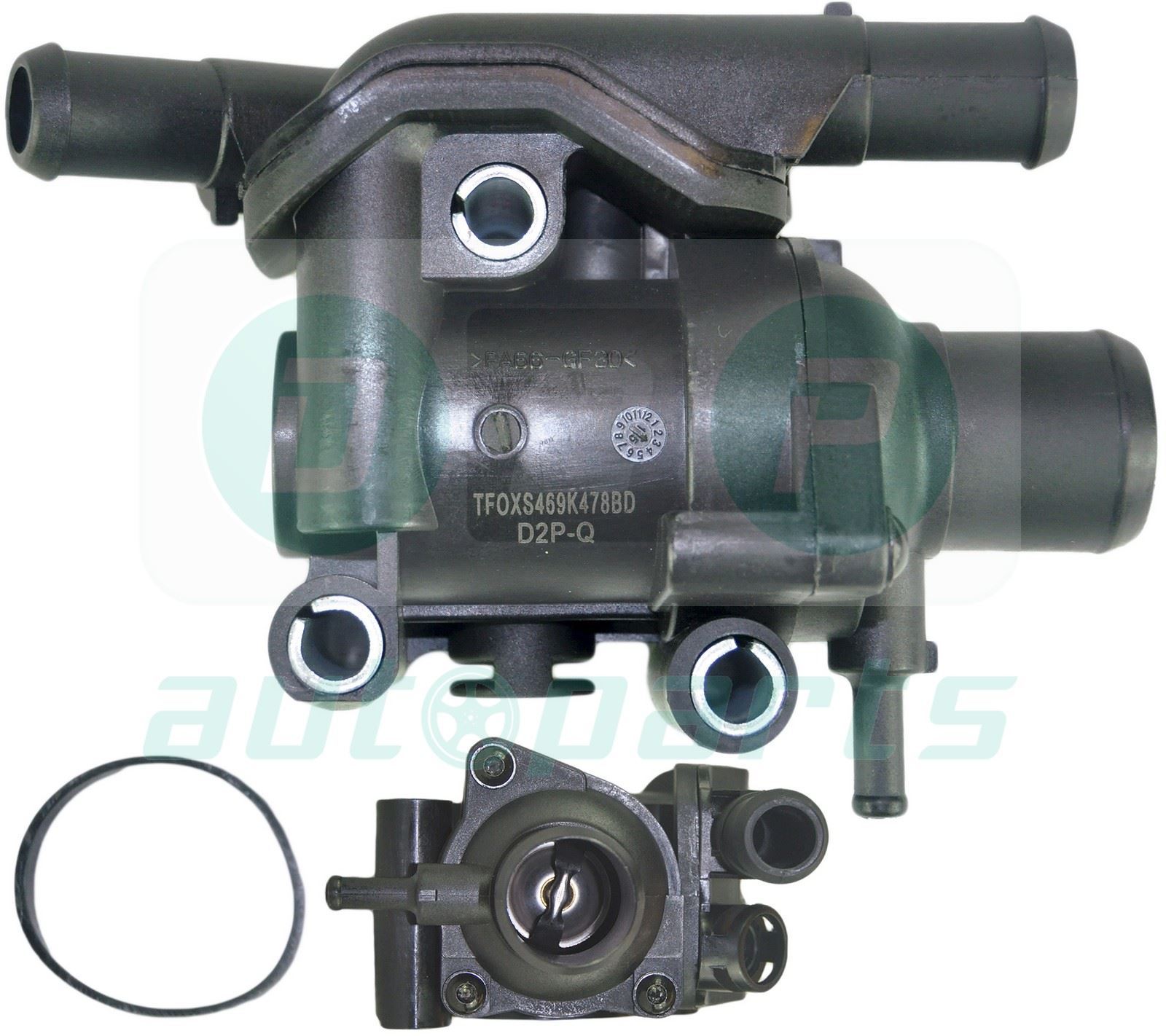 THERMOSTAT + HOUSING + GASKET FOR FORD FOCUS, MAVERICK, TOURNEO, TRANSIT CONNECT 1138451

Car : FORD



Switch Point : 88 °C

with thermostat and seal



Housing has No By-Pass port, No Temp Sensor port type.




THIS IS A HIGH QUALITY AFTERMARKET PART



FROM OEM MANUFACTURER



OEM Part Numbers :
XS4G-9K478-BD, XS4G-9K478-BB, XS4G-9K478-BC, 1097897, 1138451, 1319480


If you are not sure about the part fitment to your vehcile, please supply your VIN number and we will check it for you!
Compatability Chart is for the reference only.
The best way to check compatibility is to check the Part Number on your old unit if possible.
OR
to contact your main dealers for the required part number

EAN :



Our SKU :
TFOXS46-9K478-BD_313


For the following Cars :


| | | | | | |
| --- | --- | --- | --- | --- | --- |
| Description | ModelYear | BodyStyle | KW | HP | CC |
| | 10.98 - 11.04 | Hatchback | 85 | 115 | 1796 |
| | 10.98 - 11.04 | Hatchback | 96 | 131 | 1988 |
| | 10.02 - 11.04 | Hatchback | 158 - 158 | 215 | 1988 |
| | 03.02 - 11.04 | Hatchback | 127 | 173 | 1988 |
| | 02.99 - 11.04 | Estate | 85 | 115 | 1796 |
| | 02.99 - 11.04 | Estate | 96 | 131 | 1988 |
| | 08.02 - 11.04 | Estate | 127 | 173 | 1988 |
| FORD - FOCUS - 1.8 16V | 02.99 - 11.04 | Saloon | 85 | 115 | 1796 |
| FORD - FOCUS - 2.0 16V | 02.99 - 11.04 | Saloon | 96 | 131 | 1988 |
| FORD - MAVERICK - 2.0 16V | 02.01 - | SUV | 91 | 124 | 1989 |
| FORD - TOURNEO CONNECT - 1.8 16V | 06.02 - | MPV | 85 | 116 | 1796 |
| FORD - TRANSIT CONNECT- 1.8 16V | 06.02 - | Box | 85 | 116 | 1796 |
Please check the picture or part No. before placing an order
Additional Information
| | |
| --- | --- |
| SKU | TFOXS46-9K478-BD_313 |
| Year | N/A |