Details
FRONT LEFT LOWER & UPPER BALL JOINT & LINK KIT 364058+364057+508752 FOR CITROEN C5, C6 & PEUGEOT 407, 508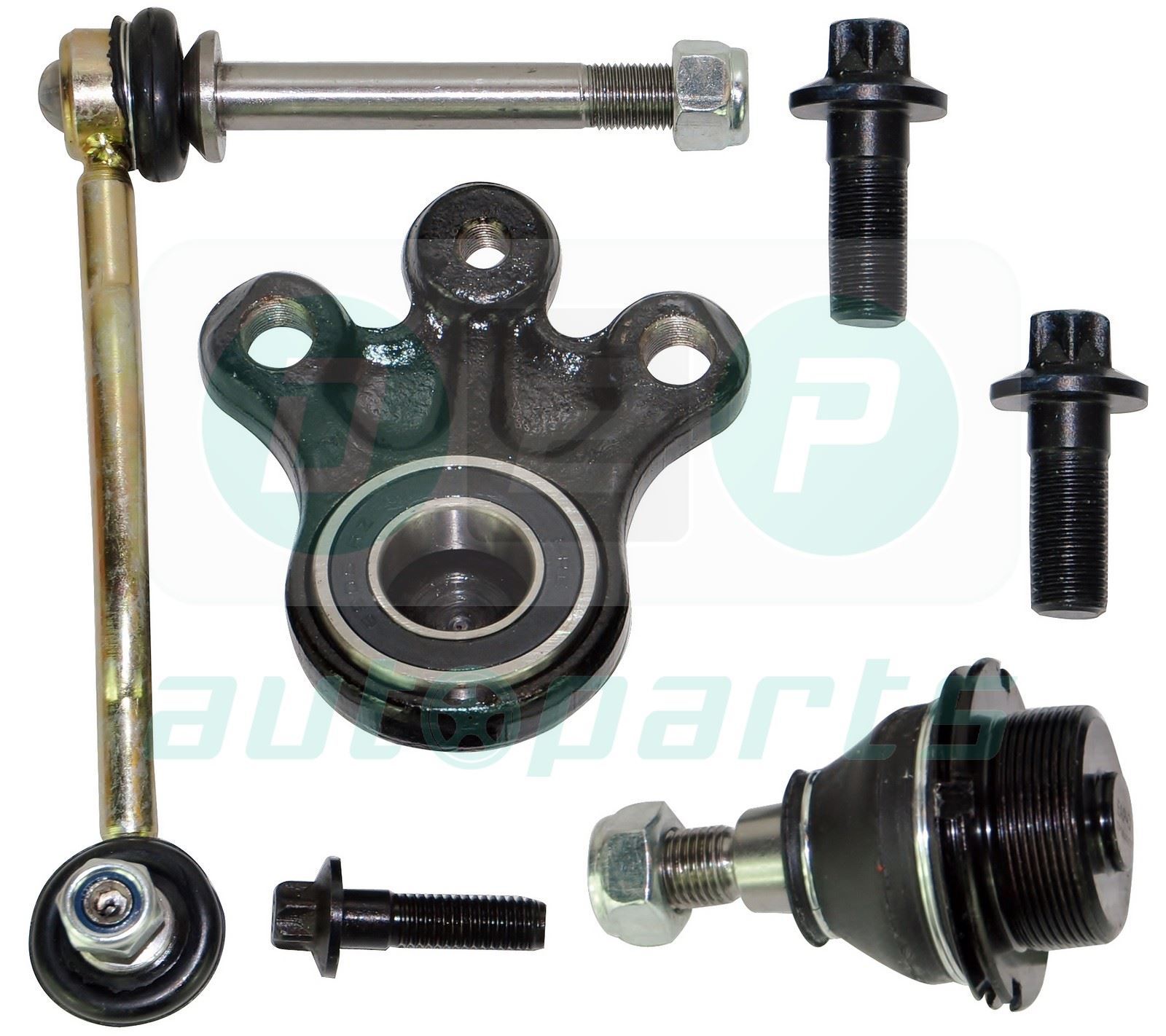 FRONT LEFT LOWER & UPPER BALL JOINT & LINK KIT 364058+364057+508752 FOR CITROEN C5, C6 & PEUGEOT 407, 508
Car: CITROEN & PEUGEOT
Fitting Position: Front Axle Left
Quantity:
1 Lower Ball Joint
1 Upper Ball Joint
1 Drop Link
THIS IS A HIGH QUALITY AFTERMARKET PART


FROM OEM MANUFACTURER
OEM Part Numbers:
Lower Ball Joint: 364058, 364069, 364072, 3640.58, 3640.69, 3640.72
Upper Ball Joint: 364057 & 3640.57
Left Drop Link: 508752 & 5087.52
If you are not sure about the part fitment to your vehcile, please supply your VIN number and we will check it for you!
Compatability Chart is for the reference only.
The best way to check compatibility is to check the Part Number on your old unit if possible.
OR
to contact your main dealers for the required part number
EAN : 5056167428015, 5056167416258, 5056167416173


Our SKU : TPKIT3_313
For the following cars:

Peugeot 407 2004>> Onward (Saloon, Estate & Coupe)
Peugeot 508 2010>> Onward (Saloon & Estate)
Citroen C5 2008>> Onward (Saloon & Estate)
Citroen C6 2005>> Onward (Saloon)
Please check the picture or part No. before placing an order