Details
FOR FORD TRANSIT (1991-2017) PROPSHAFT CENTRE BEARING DRIVESHAFT SUPPORT 30MM 95VB4826AA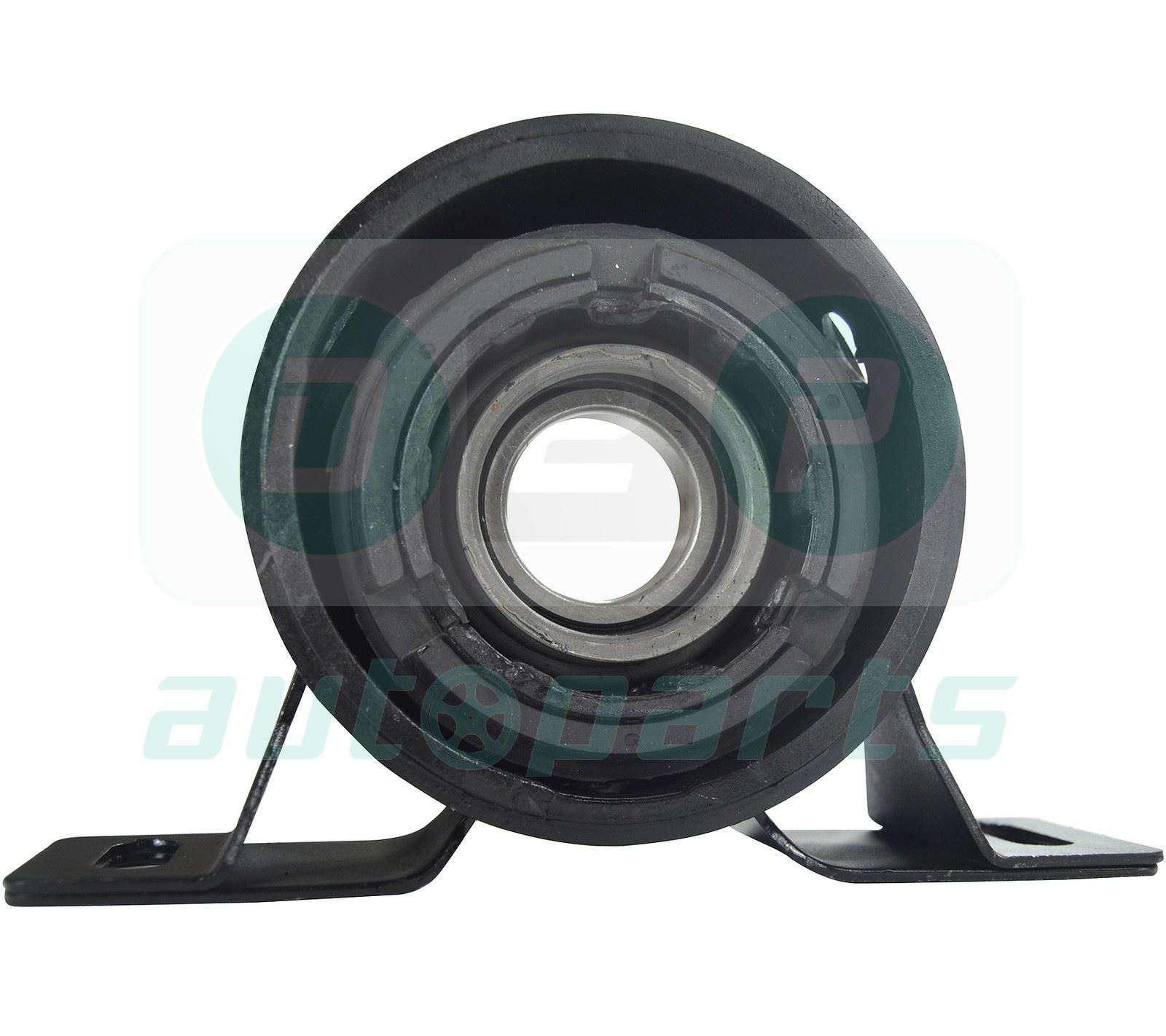 FOR FORD TRANSIT (1991-2017) PROPSHAFT CENTRE BEARING DRIVESHAFT SUPPORT 30MM 95VB4826AA


Car :
Ford

Inner Diameter: 30 mm

Quantity : 1


THIS IS A HIGH QUALITY AFTERMARKET PART



FROM OEM MANUFACTURER



OEM Part Numbers :

7239265, 4104708, 4060617, 6635542, 95VB4826AA
95VB4826AA, 99VB4826AB, YC1W4826BC, 7239265

Our SKU :
TFO7239265_313
If you are not sure about the part fitment to your vehcile, please supply your VIN number and we will check it for you!
Compatability Chart is for the reference only.
The best way to check compatibility is to check the Part Number on your old unit if possible.
OR
to contact your main dealers for the required part number

EAN : 5056167413301

For the following Cars :
Description
ModelYear
BodyStyle
CC
HP
KW
Ford Tourneo Custom 2.2 TDCi
[2012-2017]
Bus
2198
100
74
Ford Tourneo Custom 2.2 TDCi
[2012-2017]
Bus
2198
125
92
Ford Tourneo Custom 2.2 TDCi
[2012-2017]
Bus
2198
155
114
Ford Transit 2
[1991-2000]
Box
1993
90
66
Ford Transit 2
[1991-2000]
Platform
1994
98
72
Ford Transit 2
[1991-2000]
Platform
1993
90
66
Ford Transit 2
[1991-2000]
Bus
1998
114
84
Ford Transit 2
[1991-2000]
Box
1998
114
84
Ford Transit 2
[1991-2000]
Bus
1993
90
66
Ford Transit 2
[1991-2000]
Platform
1998
114
84
Ford Transit 2.0 CNG
[1991-2000]
Bus
1998
114
84
Ford Transit 2.0 Di
[2000-2006]
Box
1998
75
55
Ford Transit 2.0 Di
[2000-2006]
Box
1998
100
74
Ford Transit 2.0 Di
[2000-2006]
Box
1998
86
63
Ford Transit 2.0 Di
[2000-2006]
Bus
1998
75
55
Ford Transit 2.0 Di
[2000-2006]
Bus
1998
86
63
Ford Transit 2.0 Di
[2000-2006]
Bus
1998
100
74
Ford Transit 2.0 Di
[2000-2006]
Platform
1998
100
74
Ford Transit 2.0 Di
[2000-2006]
Platform
1998
86
63
Ford Transit 2.0 Di
[2000-2006]
Platform
1998
75
55
Ford Transit 2.0 TDCi
[2000-2006]
Box
1998
125
92
Ford Transit 2.0 TDCi
[2000-2006]
Bus
1998
125
92
Ford Transit 2.0 TDCi
[2000-2006]
Platform
1998
125
92
Ford Transit 2.0i
[1991-2000]
Box
1994
98
72
Ford Transit 2.0i
[1991-2000]
Bus
1994
98
72
Ford Transit 2.2 TDCi
[2006-2016]
Platform
2198
85
63
Ford Transit 2.2 TDCi
[2006-2016]
Platform
2198
110
81
Ford Transit 2.2 TDCi
[2006-2016]
Platform
2198
130
96
Ford Transit 2.2 TDCi
[2006-2016]
Box
2198
130
96
Ford Transit 2.2 TDCi
[2006-2016]
Box
2198
110
81
Ford Transit 2.2 TDCi
[2006-2016]
Box
2198
85
63
Ford Transit 2.2 TDCi
[2006-2016]
Bus
2198
130
96
Ford Transit 2.2 TDCi
[2006-2016]
Bus
2198
85
63
Ford Transit 2.2 TDCi
[2006-2016]
Bus
2198
110
81
Ford Transit 2.3 16V
[2000-2006]
Platform
2295
146
107
Ford Transit 2.3 16V CNG RWD
[2006-2016]
Platform
2261
136
100
Ford Transit 2.3 16V CNG RWD
[2006-2016]
Box
2261
136
100
Ford Transit 2.3 16V LPG RWD
[2006-2016]
Platform
2261
145
107
Ford Transit 2.3 16V LPG RWD
[2006-2016]
Box
2261
145
107
Ford Transit 2.3 16V RWD
[2006-2016]
Platform
2261
145
107
Ford Transit 2.3 16V RWD
[2006-2016]
Box
2261
145
107
Ford Transit 2.4 Di
[2000-2006]
Box
2402
90
66
Ford Transit 2.4 Di
[2000-2006]
Bus
2402
90
66
Ford Transit 2.4 Di
[2000-2006]
Platform
2402
120
88
Ford Transit 2.4 Di
[2000-2006]
Platform
2402
90
66
Ford Transit 2.4 Di
[2000-2006]
Platform
2402
75
55
Ford Transit 2.4 Di RWD
[2000-2006]
Box
2402
120
88
Ford Transit 2.4 Di RWD
[2000-2006]
Box
2402
75
55
Ford Transit 2.4 Di RWD
[2000-2006]
Bus
2402
75
55
Ford Transit 2.4 Di RWD
[2000-2006]
Bus
2402
120
88
Ford Transit 2.4 TDCi
[2006-2016]
Bus
2402
100
74
Ford Transit 2.4 TDCi
[2006-2016]
Bus
2402
140
103
Ford Transit 2.4 TDCi
[2006-2016]
Bus
2402
115
85
Ford Transit 2.4 TDCi
[2000-2006]
Box
2402
137
101
Ford Transit 2.4 TDCi
[2000-2006]
Bus
2402
137
101
Ford Transit 2.4 TDCi
[2000-2006]
Platform
2402
137
101
Ford Transit 2.4 TDCi 4x4
[2006-2016]
Box
2402
140
103
Ford Transit 2.4 TDCi 4x4
[2006-2016]
Platform
2402
140
103
Ford Transit 2.4 TDCi 4x4
[2006-2016]
Bus
2402
140
103
Ford Transit 2.4 TDCi RWD
[2006-2016]
Box
2402
115
85
Ford Transit 2.4 TDCi RWD
[2006-2016]
Box
2402
140
103
Ford Transit 2.4 TDCi RWD
[2006-2016]
Box
2402
100
74
Ford Transit 2.4 TDCi RWD
[2006-2016]
Platform
2402
140
103
Ford Transit 2.4 TDCi RWD
[2006-2016]
Platform
2402
100
74
Ford Transit 2.4 TDDi
[2000-2006]
Box
2402
120
88
Ford Transit 2.4 TDE
[2000-2006]
Box
2402
115
85
Ford Transit 2.4 TDE
[2000-2006]
Box
2402
125
92
Ford Transit 2.4 TDE
[2000-2006]
Bus
2402
115
85
Ford Transit 2.4 TDE
[2000-2006]
Bus
2402
125
92
Ford Transit 2.4 TDE
[2000-2006]
Platform
2402
125
92
Ford Transit 2.4 TDE
[2000-2006]
Platform
2402
115
85
Ford Transit 2.5 Di
[1991-2000]
Bus
2496
80
59
Ford Transit 2.5 Di
[1991-2000]
Box
2496
70
51
Ford Transit 2.5 Di
[1991-2000]
Platform
2496
69
51
Ford Transit 2.5 Di
[1991-2000]
Box
2496
80
59
Ford Transit 2.5 Di
[1991-2000]
Box
2496

Additional Information

| | |
| --- | --- |
| SKU | TFO7239265_313 |
| Year | No |