Details
2.0 TSI INTAKE MANIFOLD SWIRL FLAP ACTUATOR MOTOR FOR AUDI, SEAT, SKODA & VW 03L129086, 03L129711AGSK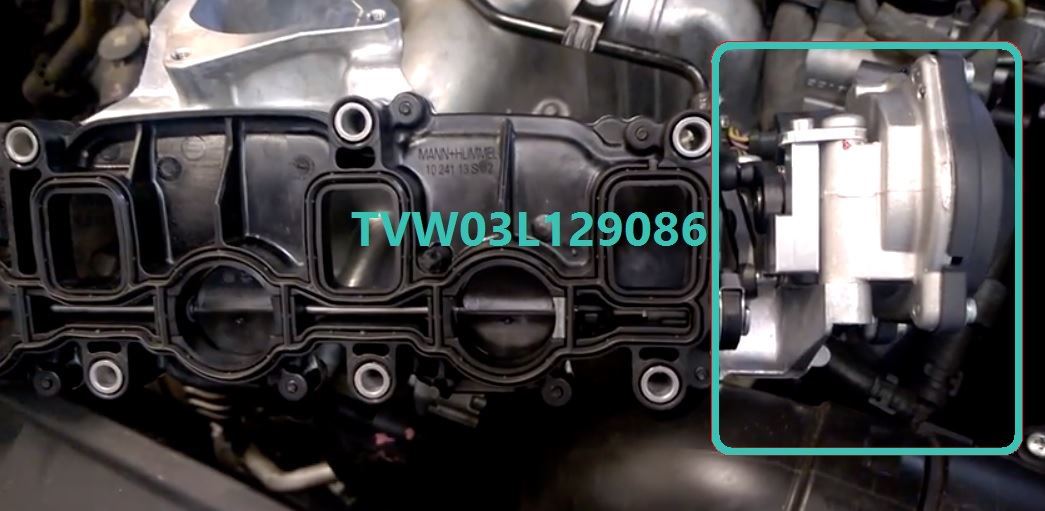 2.0 TSI INTAKE MANIFOLD SWIRL FLAP ACTUATOR MOTOR FOR AUDI, SEAT, SKODA & VW 03L129086, 03L129711AGSK


CARS : AUDI, SEAT, SKODA & VW



2.0 TDI Flap Actuator /
Air Flap Aactuator/ Swirl Flap
REPAIR / FIX

Error Messages:
This bracket fixes the P2015 Error.
008213 Encoder intake manifold flap position
Also may clear P2002 P2009 P2015 P2017 error codes


Number of Connectors : 5 Pin Connector

Voltage : 12 V


QUANTITY : 1


Easy to Fit:
This part doesn't require any computer / Programming neither any drilling or any other alternation to the components.
Simply mount with the existing screw on the throttle valve adjuster


THIS IS A HIGH QUALITY AFTERMARKET PART



FROM OEM MANUFACTURER



OEM Part Numbers :

A2C92454100, A2C53248883, 40172313AC, A2C59506246, 03L129086
03L129086V, 03L129086V120, 03L129711AGSK, 03L129711ESK
03L 129 086 V, 03L 129 086 V120, 03L 129 711 AGSK
3L 129 086, 03L 129 711 ESK, 3L129086


f you are not sure about the part fitment to your vehcile, please supply your VIN number and we will check it for you!


Compatability Chart is for the reference only.

The best way to check compatibility is to check the Part Number on your old unit if possible.

OR

to contact your main dealers for the required part number


EAN : 5056167426561
Our SKU : TVW03L129086_313
Compatible with all engines of AUDI, SEAT, SKODA & VW with 2.0l Common Rail TDI from the years 2008-2014 with the listed control elements.
For the following cars :
Audi A3 8P1 [2003-2012]
Audi A3 8P7 [2008-2013]
Audi A3 8PA [2004-2013]
Audi A4 8K2 B8 [2007-2015]
Audi A4 8K5 B8 [2007-2015]
Audi A4 Allroad 8KH B8 [2009-2016]
Audi A5 8F7 [2009-2017]
Audi A5 8T3 [2007-2017]
Audi A5 8TA [2009-2017]
Audi A6 4F2 C6 [2004-2011]
Audi A6 4F5 C6 [2005-2011]
Audi Q5 8R [2008-2016]
Audi TT 8J3 [2006-2014]
Audi TT Roadster 8J9 [2007-2014]
Seat Altea 5P1 [2004-2016]
Seat Altea XL 5P5 5P8 [2006-2018]
Seat Exeo 3R2 [2008-2013]
Seat Exeo ST 3R5 [2009-2018]
Seat Leon 1P1 [2005-2012]
Seat Toledo MK III [2004-2009]
Skoda Octavia 1Z3 [2004-2013]
Skoda Octavia 1Z5 [2004-2013]
Skoda Superb 3T4 [2008-2015]
Skoda Superb 3T5 [2009-2015]
Skoda Yeti 5L [2009-2018]
VW Beetle 5C1 [2011-2018]
VW Beetle 5C7 [2011-2018]
VW EOS 1F7 1F8 [2006-2015]
VW Golf MK V [2003-2009]
VW Golf MK VI [2008-2016]
VW Golf Plus Plus [2005-2013]
VW Jetta MK III [2005-2010]
VW Jetta MK IV [2010-2018]
VW Passat 3C2 [2005-2011]
VW Passat 3C5 [2005-2011]
VW Passat CC 357 [2008-2012]
VW Scirocco 137 [2008-2018]
VW Tiguan 5N_ [2007-2018]
Please check the picture or part No. before placing an order
Additional Information
| | |
| --- | --- |
| SKU | TVW03L129086_313 |
| Year | No |